Have you booked your wedding venue yet? If so, you may be overwhelmed by all of the details to communicate to your venue before the big day. As a bride, I found that my Toronto Indian wedding planner was invaluable in navigating this terrain, especially at the final venue details meeting. She thought of things I never would have considered and translated my needs into concrete tasks for the venue co-ordinator. I remember feeling grateful afterwards, realizing how much I didn't know. To assist you in your own planning, I've partnered with Richha of Arora Wedding & Event Planning to share some of her golden advice on what to discuss at that final details meeting. (And because everything is better with pictures, enjoy more photos from yesterday's Sikh wedding coordinated by Richha for the super stylish Michelle and Bikram!)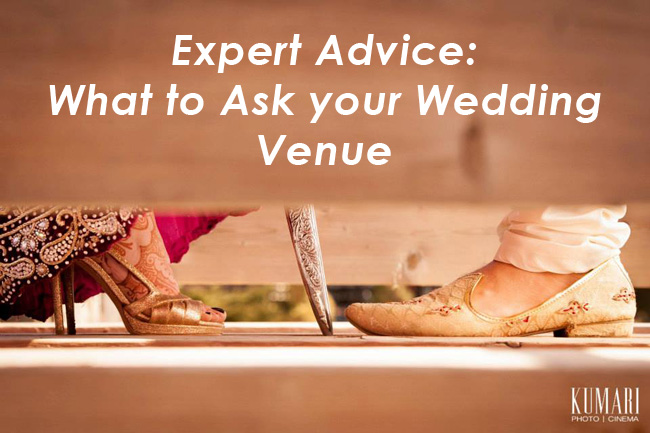 There are tons of important details to go over at that last meeting with the venue. When do you typically recommend that couples have this meeting?
We recommend that your final details meeting take place 3-4 weeks in advance of your big day. This gives you time to make changes to the program, floor plan or guest numbers without feeling the pressure so close to your day. If you are working without a wedding planner, it's also great practise to schedule a phone conference with your venue representative 1-2 weeks prior to the wedding date to confirm any special notes, last minute updates or questions they may have. Generally, the 1 week mark is also the time that most venues request final guest numbers and issue your final balance.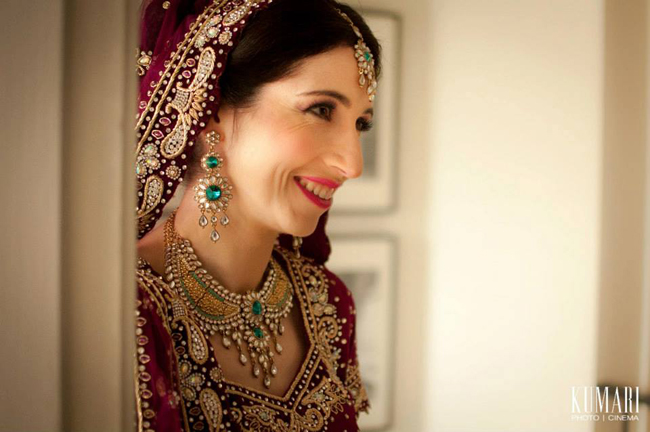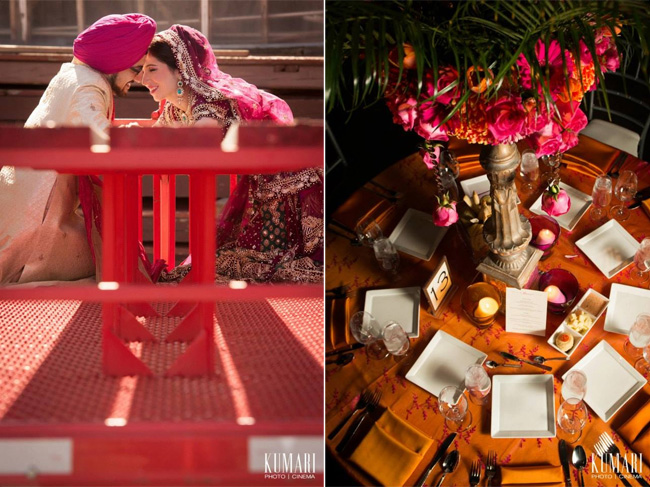 Which details do you recommend discussing to ensure that the room setup goes perfectly? 
This list is very exhaustive but some key elements to discuss with your venue coordinator would be:
Floor plan – Where key items are going to be placed (e.g., stage, cake table, podium, guest tables, receiving tables, satellite bars, screens).
Table setting – How will your table be set? What china/glassware will be on the table (if any)? How do you want your napkins folded/placed?
All the items you are providing – (e.g., menu cards, table numbers, favours, place cards) and where these items are going.
Items your decorator is providing – (e.g., linens, chair covers, charger plates). This will have a huge impact on your room setup. If not informed, most venues will set up their standard linens and china, wasting their time as well as that of your décor team.
Access to the space for your decorator – be sure to confirm the earliest possible time your decorator can have access to the space.
Key event timings – At the minimum, provide the venue with a schedule noting the Guest Arrival, Cocktail Hour Start/End times, Dinner Service, Dessert/Late Night Service, Champagne Toast, and Vendor Arrival/Deliveries.
Special notes – Are you saving the top tier of your cake, having a Photo Booth, or having any special entertainment?  The more details you provide, the better equipped your venue will be to handle your event. Remember that they can only ask you standard questions and aren't mind readers, so be sure to include them in all the details and make no assumptions. Be sure that your venue has the correct spelling of your names – there's nothing worse than having your own names spelled incorrectly at your wedding!


As a bride, I remember that good wait service for the guests was really important to me. How many tables per wait staff do you usually recommend? Are venues usually willing to negotiate and add more if needed?
Effective service is important for any event – there's nothing worse than hungry and waiting guests to put a damper on your wedding festivities. The industry standard is one waiter or waitress for every 10-12 people for a formal sit down plated/coursed meal. With buffet and passed service you will need considerably less staff (~1 to every 35 guests). For bar staff, the industry average is approximately 1 bartender to every 50-75 guests.
Each venue has different standards but knowing this information will put you in a better state to negotiate the appropriate amount. Many venues will ask you to pay for the cost of adding more staff – it's important to understand that if you've already bargained your venue down to their bottom line, it may not be easy to get this as well! Venues who are pros in hospitality and service will be equipped with the right amount of staff and this cost will likely already be factored into your per person fee or minimum revenue spend. These guidelines are based on industry standards and the number of staff needed for your event could be unique based on your event timings, access, and the arrival time of your guests!

How do you convey the floor plan to the venue? Is it better to come to this final meeting with a floor plan in hand?
We recommend asking the venue for a blank floor plan of your space. If you are tech savvy, there are many great online programs that will allow you to place in items to complete this electronically.  If not, we recommend asking your venue to provide a floor plan based on the number of tables you required – you can mark it up to create your final version. Bring this with you to discuss and get their confirmed approval before you consider it final, as sometimes floor plans are not to scale.

Do you discuss final payments at this meeting?
Yes, reconfirm when you are required to submit these numbers (although it should be stated in your contract).  Ask what information they need (e.g., number of adults, teens, children and babies). Confirm the ages that they consider a "child." Find out the forms of payment that they take and when they will need it.

Thank you Richha for the wonderful advice! I know this will come in handy for many brides-to-be. (Also, I love love love all of the portraits and details from Michelle and Bikram's wedding reception. Simply beautiful!)
Credits
Toronto Indian wedding planner: Arora Wedding & Event Planning // Photography: Kumari Photo|Cinema // Venues: The Drake Hotel (portraits) and The Warehouse (ceremony and reception) // Decor and florals: Flowers by Cliff // Beauty: Shirley Wu Beauty Concept (Indian look), Queen Street West Civello Salon and Spa (Western look) // Cake: I Do! Wedding Cakes // Catering: C2 Catering Couture