Rubies & Ribbon supports brides through their journey of planning a realistic yet stylish South Asian wedding. We would love to share your love story with our global audience!
Two Options for Submission
1. By E-mail
Please send a message to info[at]RubiesAndRibbon[dot]com with
10-15 high-resolution files per event.  Include a link to DropBox or YouSendIt.
Information on all relevant vendors.
2. Through Two Bright Lights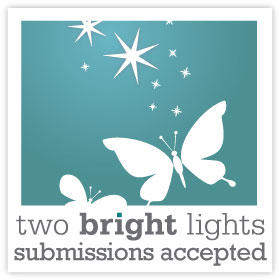 What We Look For
Accepted submissions fall into at least one of the following categories.
1. Stylish
Photos will feature quirky and fun decor, or a uniquely stylish bride.
2. Smart 
Couples have taken a thoughtful and personalized approach to all aspects of their wedding planning and execution.  Decor is interesting, cost-effective, and may include Do It Yourself (DIY) projects.
3. Memorable
Photos should be clear, artistic, and have a personality.  Emotional moments between the couple and their families are a must.
Our Philosophy
We prefer elegant, whimsical, and meaningful details that combine "Eastern" and "Western" wedding ideas.  We will not feature opulent weddings, over the top details, or live animals being used for transportation or entertainment  - those are pretty, but just not our style.  Quality is preferred over quantity.
Preference will go to real weddings and engagements of Canadian couples but everyone is encouraged to apply.
Lastly
We like to provide fresh and unique content.  Please do not submit to any other Indian wedding publication after being published on Rubies & Ribbon. (You must inform us if the photos have already been published.)
Brides, please remember to obtain permission from your photographer prior to submitting.
Please respect our right to choose weddings and vendors which best fit the style of the blog. Looking forward to hearing from you!